About
My name is Eva Maria Kiss, and my teaching and research at the University of Applied Sciences Kaiserslautern focuses on database systems, machine learning, web technologies and numerical methods, also basic programming courses and algorithms. This website features informations about my current courses and additional learning materials such as tutorials, quizzes and learning apps that can be used for self-study and fun. Students enrolled to an engineering program of the University of Applied Sciences Kaiserslautern can sign up for a course on the E-Learning platform OpenOLAT, where they will find additional material for download.
Courses
The courses listed below are open to students enrolled in the engineering programms of the University of Applied Sciences Kaiserslautern.
Tutorials and Quizzes
On this website you find Tutorials and Quizzes intended to support self-study and exam preparations.
Projects
elab2go - Mobile Engineering Lab is an online platform for demonstrators showcasing new technologies and trends (in German). Current demonstrators and tutorials explain basics concepts and methods of Applied Machine Learning, Predictive Maintenance, and Internet of Things. The platform is developed as part of the "Offene Digitalisierungsallianz Pfalz"-Project, and aims to transfer innovation and trend technologies from universities in the Rhineland-Palatinate region.
The series of demonstrators and tutorials Demo-PYx introduces to models and algorithms of Machine Learning, e.g. Decision Trees, Cluster Analysis, Artificial Neural Networks) by using Python as programming language, the Python-packages for data analysis Pandas, Scikit-Learn, Keras, Tensorflow, and Jupyter Notebook or Google Colab as web-based IDE.
The survey article Machine Learning: Concepts, Methods, Tools gives an introduction to the most important concepts of machine learning and explains the use of the elab2go demonstrators that illustrate them.
The survey article An introduction to Predictive Maintenance explains the fundamental concepts and basic technologies of predictive maintenance, as well as their areas of application in practice, solutions of global players and an overview of the elab2go demonstrators that illustrate data analysis as part of Predictive Maintenance process.
Learning apps
The following apps created with Python / Jupyter Notebook / Google Colab and R / Shiny can be used for learning about algorithms and data visualization. Some of the apps are work in progress, to be finished as project work by students. Have fun!
BSTLearner
Algorithms
Binary Search Trees
Python
This Jupyter Notebook features the interactive visualization of binary search trees using Jupyter Notebook Widgets and the graphviz-package. The nodes of a binary search tree are created using the class TreeNode. Binary search trees are created using the methods of the class BST. This is work in progress! To be finished as project work by students.
DecisionTreeLearner
DecisionTree
Failure Classification
Python
The interactive DecisionTreeLearner shows the training and usage of a decision tree model for failure prediction on a small automotive data set.
RVisLearner
Data Visualization
ggplot2
R
The interactive RVisLearner shows how to create data visualizations with the base R functions hist and plot from the graphics package, and with the corresponding functions of the Tidyverse ggplot2 package.
University of Applied Sciences Kaiserslautern
The Department of Applied Engineering (AING) offers students the opportunity to pursue an exceptional, high quality education in the largest electrical and mechanical engineering department in Rhineland-Palatinate.
New image trailer: "AING 2021"
Our department has a shiny new image trailer (in German). Starting at 00:49, you can see some of the ongoing projects and labs of the department, such as roboters, drones and high voltage lab. The persons in the trailer are not really our professors and students, since currently it is difficult to film on site. You can look up the original faces on our website.
News
Talk series STUDIUM & BERUF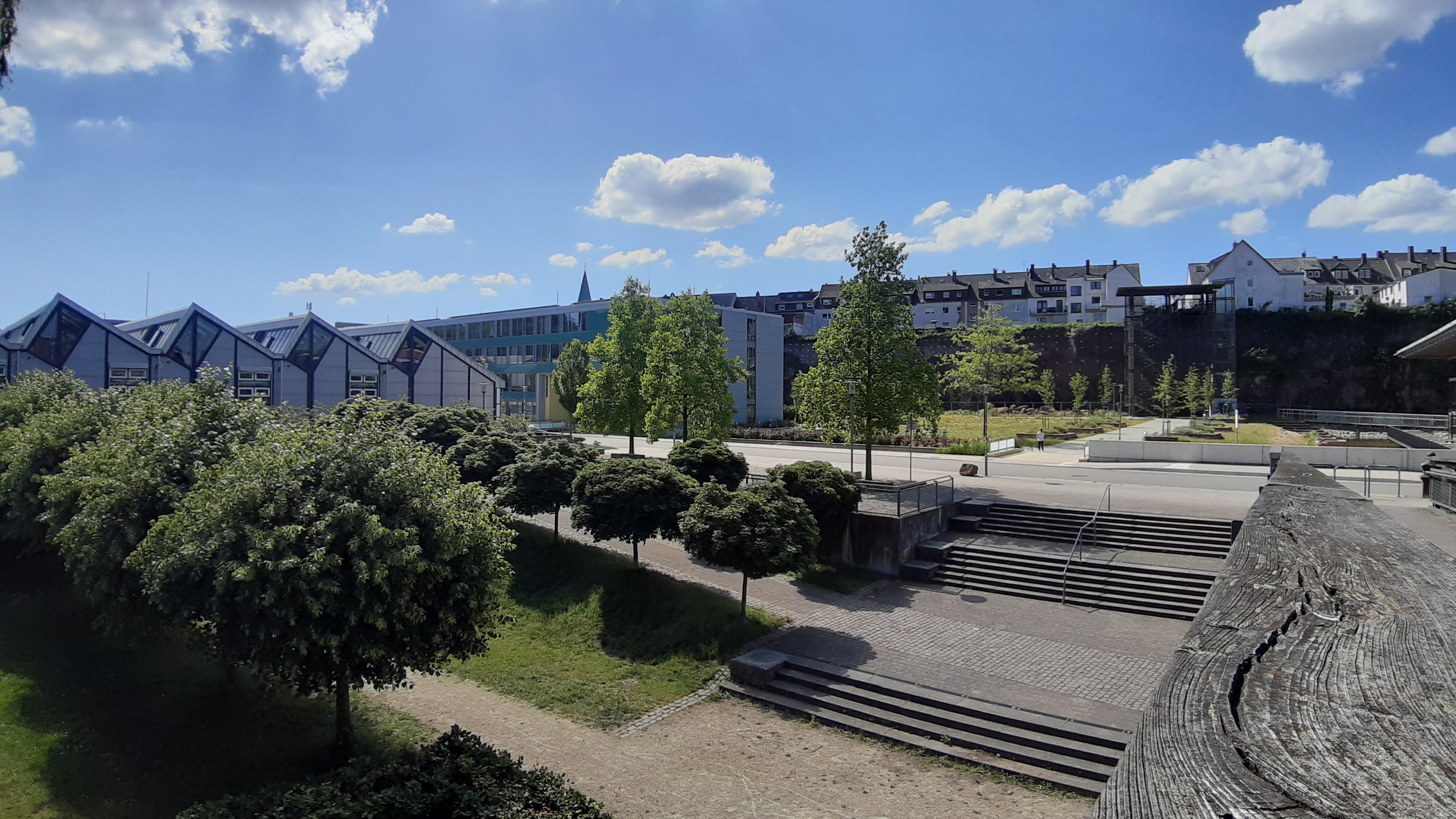 On 15.02.2022 at 1:30 pm, high school students can attend online via BigBlueButton the web-event STUDIUM & BERUF, where they are informed about the courses on offer at the University of Applied Sciences Kaiserslautern. Here you can download the presentation that will be held this year, (in German) with details about our Electrical Engineering program. The full program and registration modalities can be found on the website of the university following this link: hs-kl.de/vortragsreihe.